In-depth integration, value sharing 丨 Jingbo Muji synergized with the Group's branding system to visit Shandong China Railway Culture and Tourism Development Group to exchange ideas.
---
On August 8th, Cai Yufeng, director and general manager of Jingbo Muji, Yang Xu, general manager of the brand sharing service center of Jingbo Group, and a group of 5 people went to China Railway Jinan Bureau Shandong China Railway Cultural Tourism Development Group Co., Ltd. (hereinafter referred to as "Shandong China Railway Cultural Tourism") to visit and exchange, Zhang Tianshu, secretary of the Party Committee and chairman of Shandong China Railway Cultural Tourism, Hu Xiaoyu, chief accountant, Cai Hongbo, general manager of China Railway International Travel Service and other leaders received and discussed cooperation.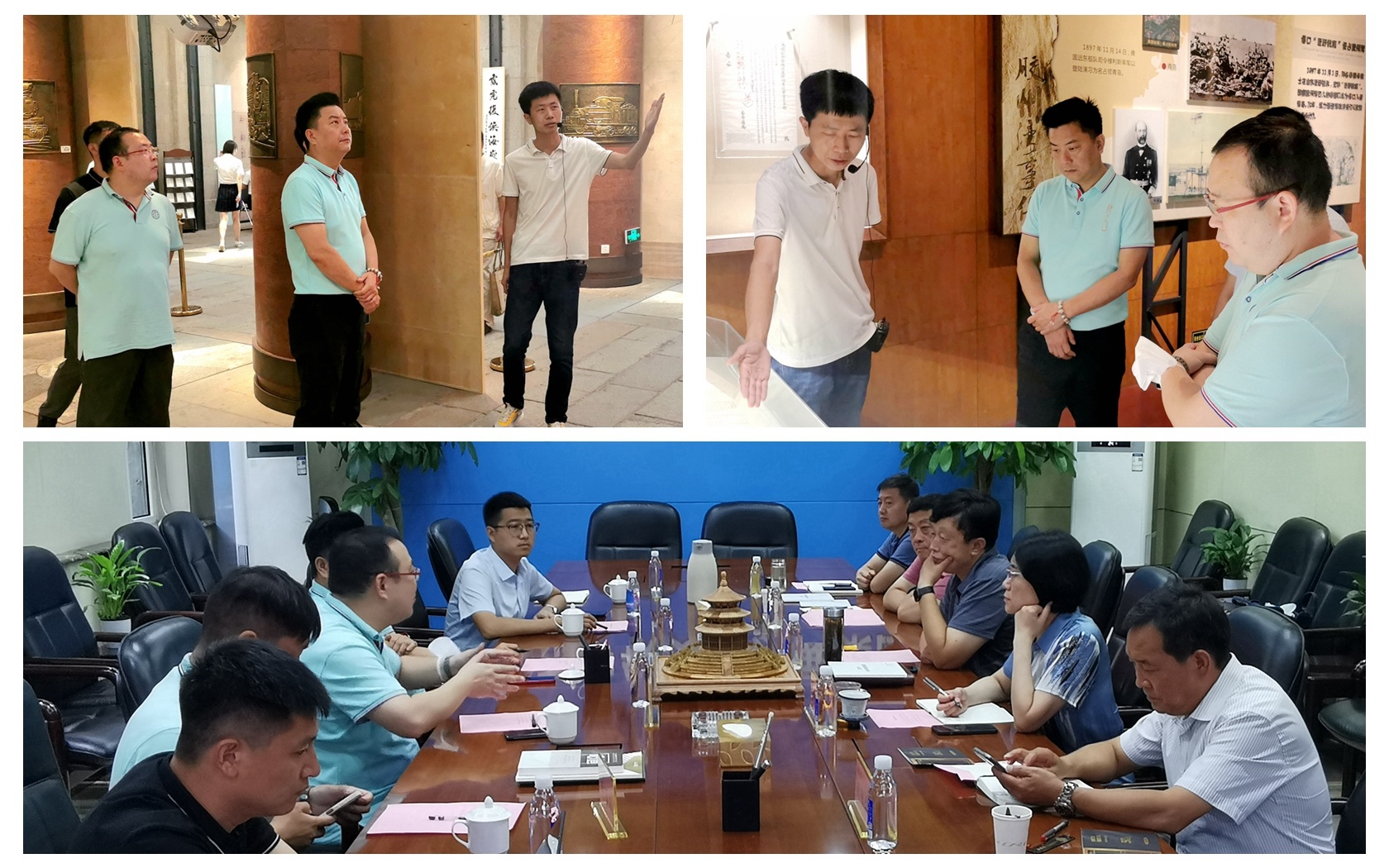 At the exchange meeting, Zhang Tianshu introduced the basic situation of China Railway Cultural Tourism Development Group, and Hu Xiaoyu gave a detailed explanation of the company's core industries such as "high-speed rail tour around Qilu" tourism brand, railway culture and education base, railway cultural resource development, and health tourism. Cai Yufeng introduced the industrial layout of Chambo Holding Group and the fruitful results achieved in recent years to the leaders of Shandong China Railway Cultural Tourism in detail, and focused on sharing and exchanging the market positioning, product characteristics and performance advantages of Jingbo Muji "Junzi Wood" products. Subsequently, the two sides conducted in-depth discussions on the cooperation intentions in brand integration construction, industrial tourism, health care and medical care, cultural tourism education, etc., and reached a preliminary cooperation intention on the renewal of antique doors and windows of Jiaoji Railway Museum. Finally, Zhang Tianshu said that Chambo Holding Group is a very excellent comprehensive industrial group in Shandong Province, Jingbo Muji has core technology advantage products, Shandong China Railway International Travel Service can provide a large number of application scenarios, and expects the two sides to have more levels and more dimensions of in-depth cooperation in industry, project, business and brand linkage, and jointly create a model benchmark for win-win integration.
Sunac the future, value sharing. Jingbo Muji will take this exchange as an opportunity to deeply tap the cooperation potential of the two sides, continue to integrate advanced technology and technology in the industry, expand multi-dimensional cooperation fields, create excellent cooperation cases, cooperate with the group's brand system, and promote the implementation of cooperation projects with Shandong China Railway Cultural Tourism with high efficiency and high standards.
News