The country has accumulated more than 80 million acres of national reserve forests.
---
According to the latest data released by the State Forestry and Grassland Administration, since the pilot in 2012, as of the end of July 2021, more than 7 million mu of national reserve forests have been built nationwide, covering 8000 provinces, autonomous regions and municipalities directly under the central government, and 25 forest industry groups.
National reserve forests are high-quality and efficient multi-functional forests such as industrial raw material forests, rare tree species and large-diameter timber forests created through intensive cultivation of plantations, conversion of existing forests, tending and replanting and replanting in areas with suitable natural conditions.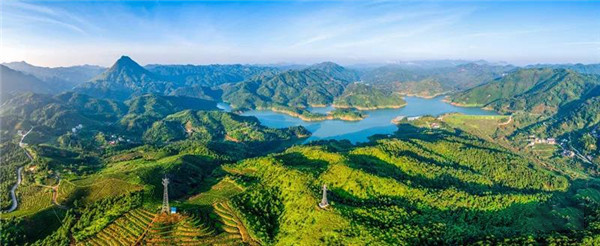 With the rapid development of economy and society, the problems of insufficient total wood production and structural shortage in China have become increasingly prominent. At the same time, wood consumption has grown rigidly, the gap between supply and demand continues to expand, the annual wood import volume exceeds 2 million cubic meters, the degree of foreign dependence is more than 5%, coupled with the restriction of log trade, the timber safety problem is prominent.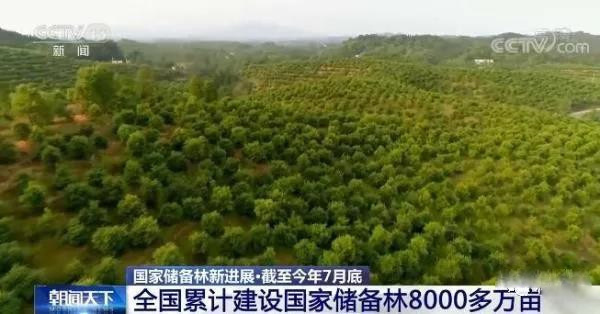 Shi Min, Deputy Director of the Subfeng Office of the State Forestry and Grassland Administration:
National reserve forest is an important way to maintain China's wood security, that is, to build our own wood safety system based on the country, reserve high-output and high-quality wood, and alleviate the contradiction between national wood supply and demand.
As an innovative channel for revitalizing green assets, on the basis of state investment, the State Forestry and Grassland Administration has cooperated with China Development Bank and Agricultural Development Bank of China to promote the construction of national reserve forests with loans from the two banks. All localities innovate investment and financing models, effectively play the leading role of fiscal funds, and make the national reserve forest an innovative channel to attract financial capital and social capital into the forest.
Shi Min, Deputy Director of the Subfeng Office of the State Forestry and Grassland Administration:
We have a statistic that the central investment is 47.5 billion yuan, and the use of development policy bank loans is about 720 billion yuan, and the difficulty of financing forestry and the problem of expensive financing (in the national reserve forest project) should be said to have made a breakthrough.
News