BOOM held the "Quality Month" in 2021 and the kick-off meeting of "September-October Quality Improvement and Enhancement Action".
---
In order to deeply implement the general tone of "seeking progress in stability, planning for management, conservative risk control, consolidating safety, and transforming into innovation, focusing on post-investigation, strengthening the brand, and strictly grasping thrift", further strengthen the quality awareness of all employees, improve the level of total quality management, and promote the high-quality development of the company. On September 9, Jingbo Muji held the kick-off meeting of the 2 "Quality Month" and "Quality Series Improvement and Enhancement Action". Feng Ye, general manager of Jingbo Muji, Cao Zeming, operation director, heads of various departments and front-line employees of product processing centers attended the meeting.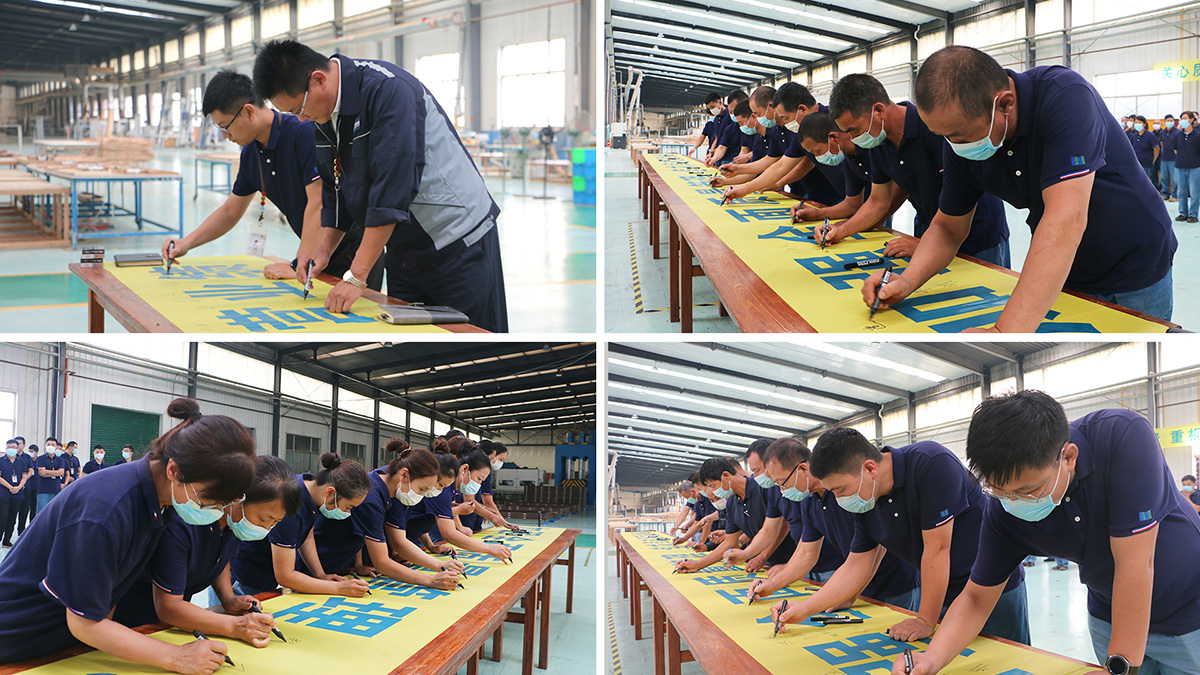 The meeting was chaired by Wang Bowen, manager of the operation supervision department, first of all, Manager Wang analyzed and summarized the company's quality management work, explained and answered questions about the 2021 "Quality Series Improvement and Enhancement Action" activity plan, guided all employees to actively participate in various quality improvement and improvement actions, and promoted the efficient and high-quality implementation of quality improvement and improvement actions, and then the family members solemnly signed their names on the quality month activity banner in turn.
Finally, Mr. Feng invested in the empowerment of this meeting to help the task goals be completed efficiently:
1. Adhere to the spirit of craftsmanship, maintain the spirit of excellent creation, the spirit of excellence, and the spirit of customer first;
2. Quality is the first lifeline of an enterprise. The management method may seem harsh, but do not forget the quality declaration and quality objectives, product is character, quality is life;
3. Have the courage to break the stereotypes and find feasible solutions. Strive to implement the main responsibility of quality and safety; Strive to consolidate potential safety hazards; Focus on solving the quality common disease management; Focus on improving green environmental protection measures and make up for shortcomings.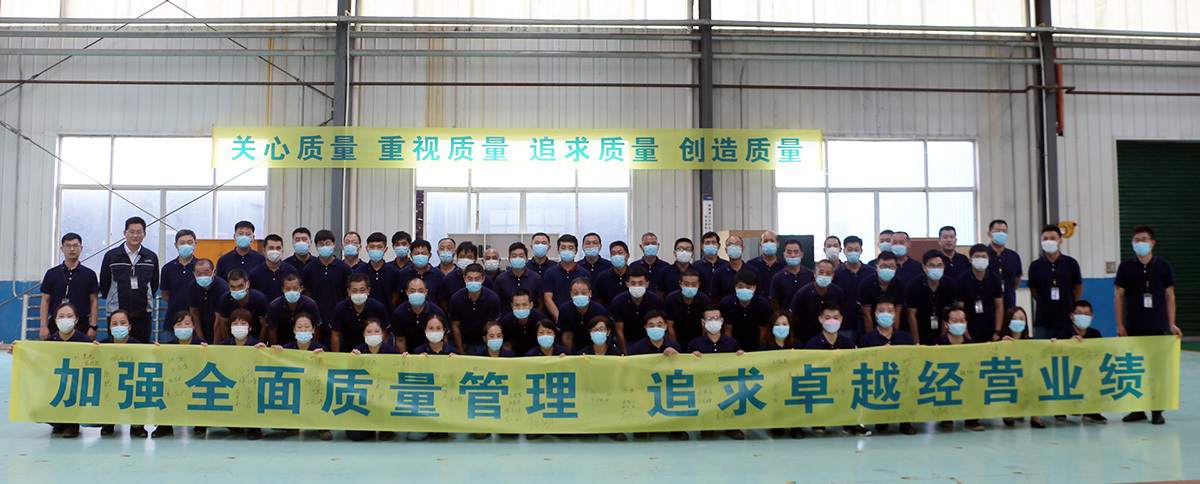 Jingbo Muji will continue to create a good atmosphere of paying attention to quality and advocating quality, continue to carry out quality improvement actions, and make due contributions to promoting high-quality development.
News