Dragon Boat Festival, "Rice Dumplings" is the love - Jingbo Muji Dragon Boat Festival sympathy activities successfully completed!
---
The golden wheat wave sent the annual Chinese traditional festival "Dragon Boat Festival", in order to carry forward the national spirit and inherit Chinese traditional culture. On June 6, Cao Zeming, assistant to the general manager of Jingbo Muji, Gao Jinze, manager of the administration and human resources department and chairman of the Muji branch of the trade union, participated in the visit and condolences.

In the critical period when the 8,<> m³ high-performance biorecombinant material and deep processing project is about to be put into production, in order to boost the morale of employees, Jingbo Muji sent Dragon Boat Festival rice dumplings and summer fruits and watermelons to the families who are struggling in the workshop and the new project site of the high-tech zone, thank the families for their hard work and contributions, and advise the families to pay attention to heat and sun protection in hot weather.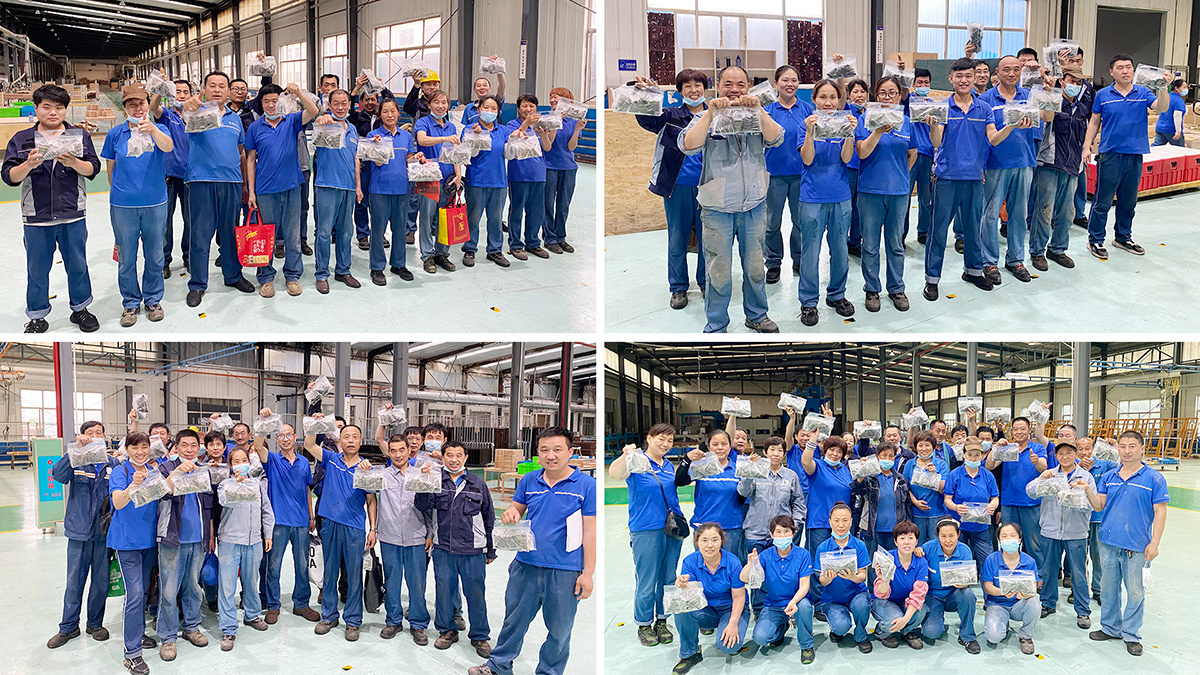 On the occasion of the Dragon Boat Festival, Jingbo Muji did not forget to care for its partners, because it was at the critical time of the construction of the new project, the construction workers at the construction site could not go home to reunite with their families, and prepared hot zongzi for them, even if they were in the field, they could feel the closeness of their families, and also thanked their partners for their trust and support to Jingbo Muji.
News