Jingbo Muji Participates in the 2021 Green Decorative Building Materials Technology Exchange Forum
---
In order to better broaden the company's product market field, grasp the market hot spots. From April 4th to 28th, Jingbo Muji participated in the "29 Green Decoration Building Materials Technology Exchange Forum" held in Haining, Zhejiang.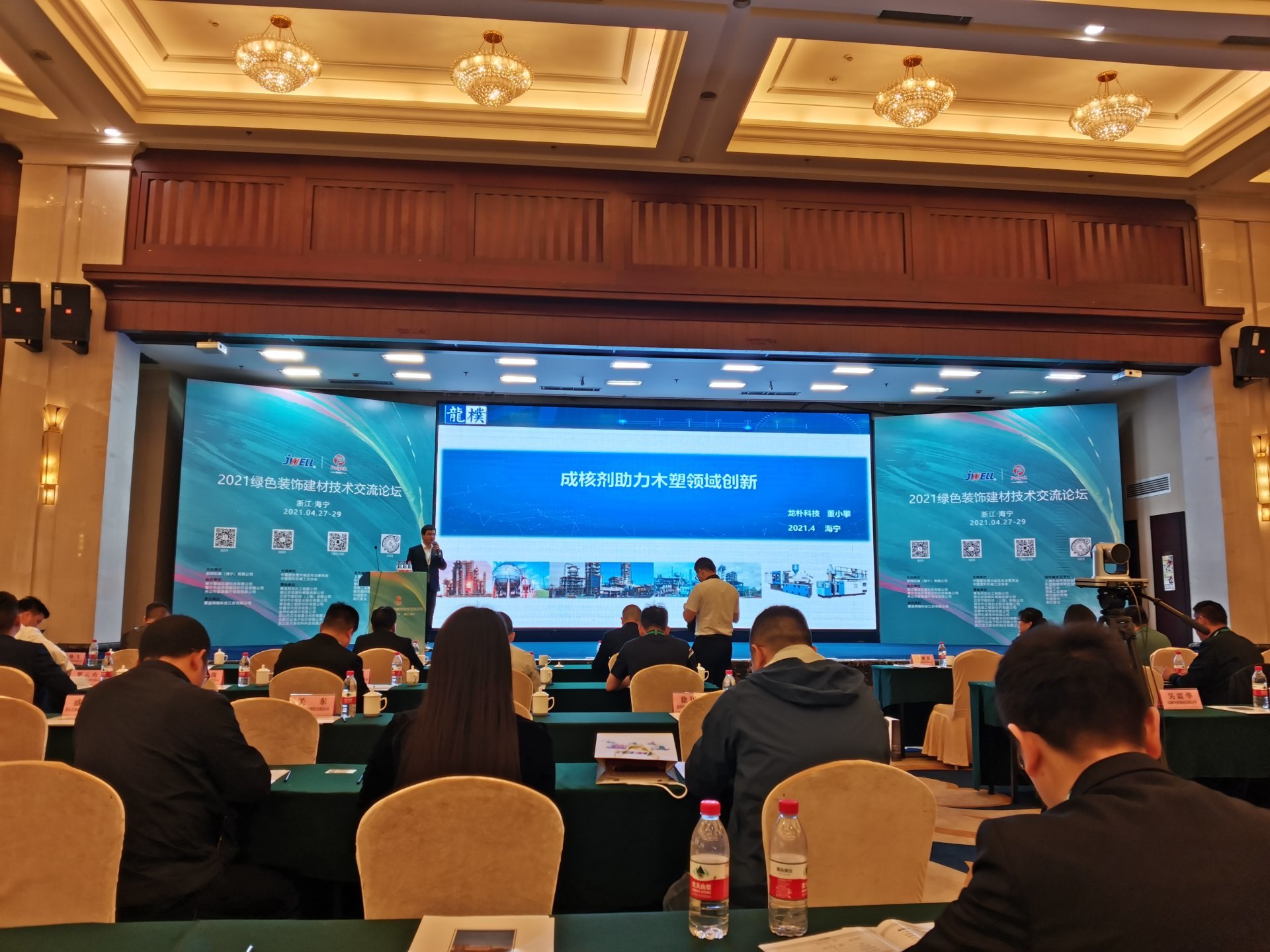 This conference specially invited well-known coffee in the industry, national wood plastic production enterprises, raw material suppliers, processing equipment enterprises, as well as related associations, relevant universities and scientific research and testing institutions and other units to gather together to discuss the difficulties of production technology in the field of wood plastics, the hot spots of the pulse market, the development of exchange and analysis needs, etc., and seek win-win cooperation.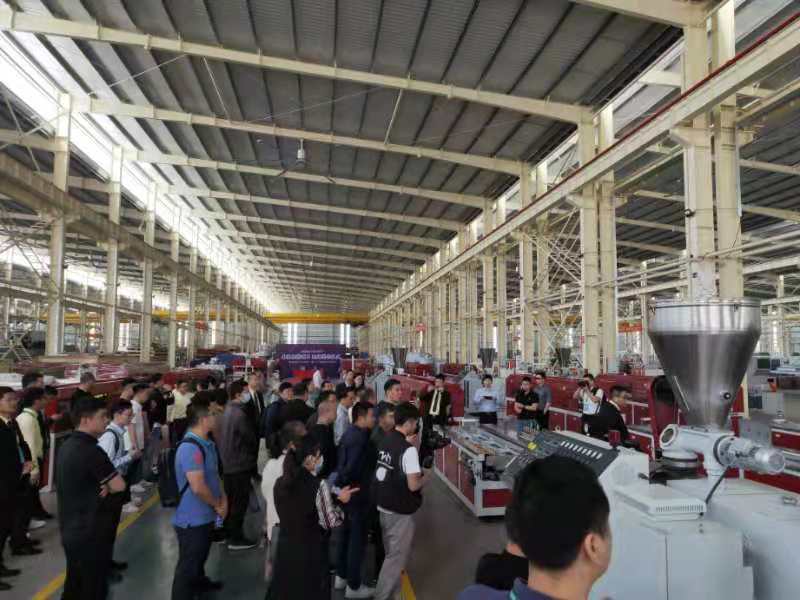 Through this conference, we learned about the new wood plastic products and new application research and development fields on the market, the recycling application of waste materials and the new trends of technology, equipment and development of wood plastic industry. Specifically, there are the following reports: (1) the market prospect of the WPC industry; (2) PP modified new materials - high filling calcium powder PP environmental protection floor, environmental protection stabilizer and other applications in the floor industry; (3) Professor Wu Chifei of East China University of Science and Technology researched "How to turn old clothes rags that can only be incinerated into fiber-reinforced plastics", which is a harmless recycling of waste textiles; (4) Automatic production process of WPC product processing and development and application of WPC co-extrusion materials; (5) The application of UV paint on the surface of PP materials, new challenges and new opportunities under the third revolution of SPC; (6) Interior film market development trend and material innovation.
As a green environmental protection material, WPC composite materials have been in full swing in China for more than ten years, and its annual growth rate remains at 25%-30%, and the current market is gratifying. This exchange broadened the thinking for the development of new products of Jingbo Muji and laid the foundation for promoting industrial transformation under the premise of closely following national policies.
News